CLEANUP EVENTS
We organise ocean-loving volunteers to clean up beaches around the world.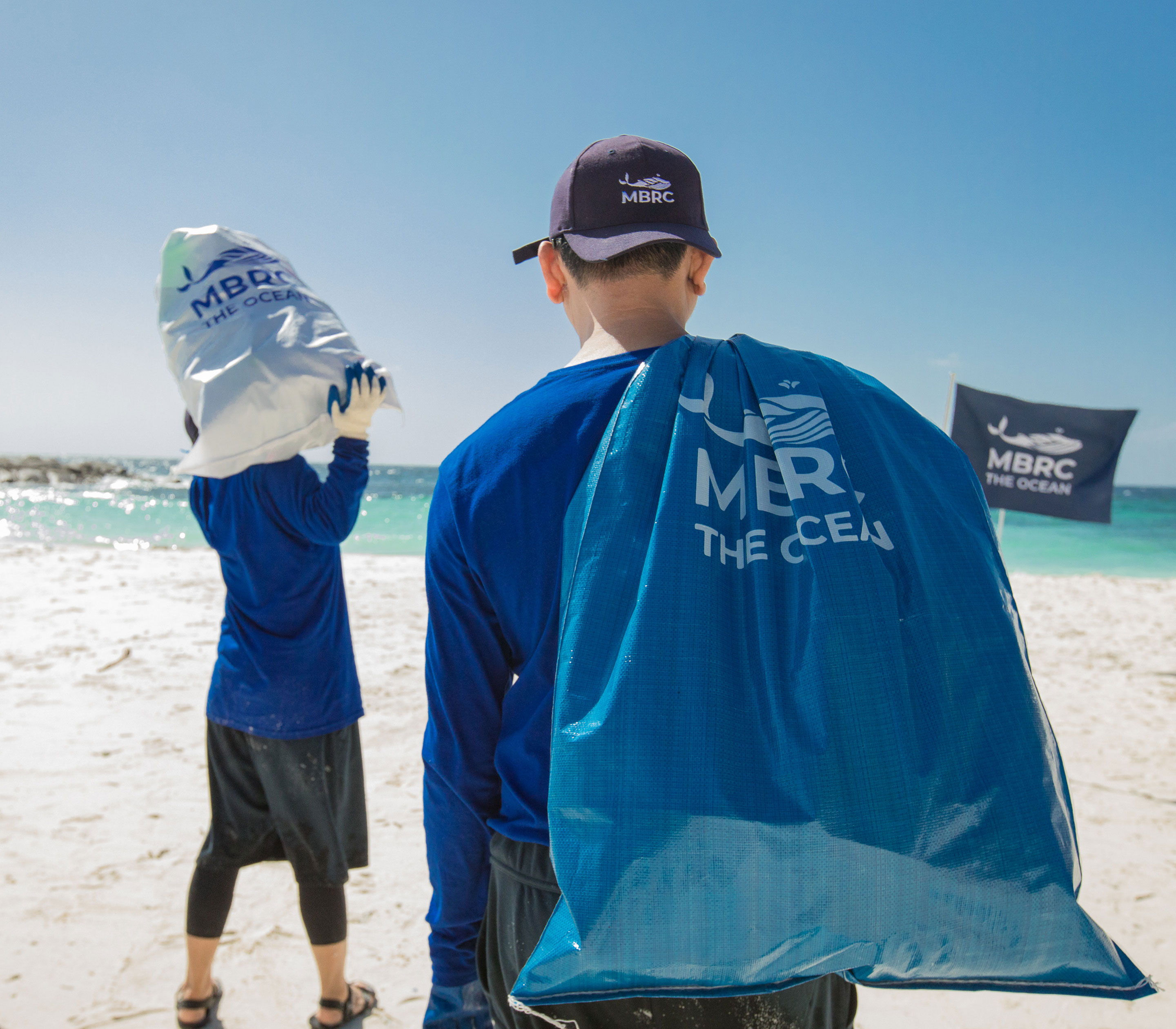 Global CLEANUPS
We've been running loads of volunteer cleanup events to do away with ocean plastics – from rolling up our sleeves and cleaning beaches to raising funds for future ocean projects and partnering with existing cleanup groups to give them a helping hand. And we're not done yet.
Only a stone's throw from Phuket lies a beach plagued with plastics. Our goal? Return the beach to a healthy state where wildlife, locals and tourists alike could enjoy it once more.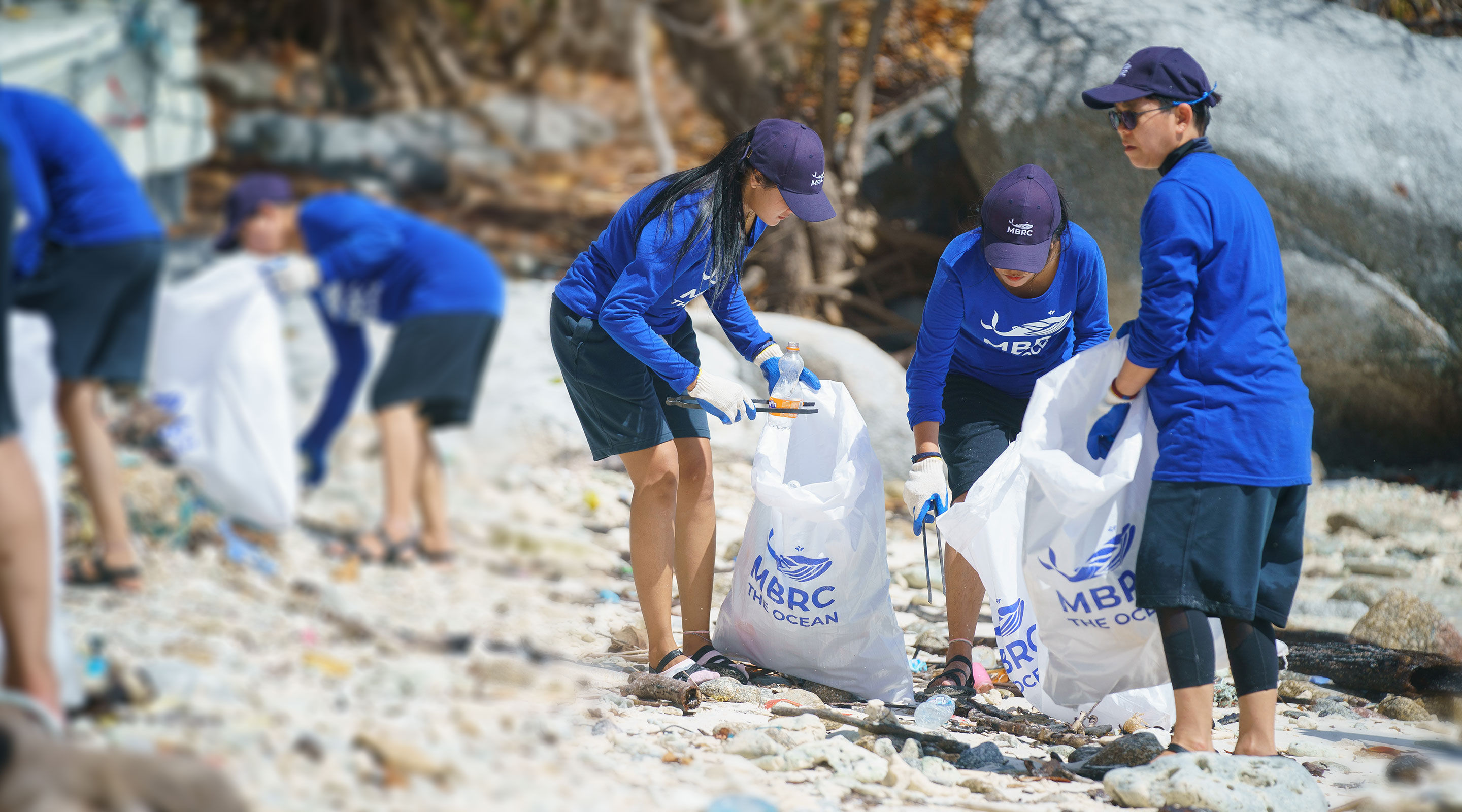 Cleanup Racha Noi
To kick off MBRC Foundation with a bang in 2020, we organised one of our most ambitious missions to date: clean up what's known to Phuket locals as 'Plastic Island'.

Tucked away in a quiet corner on the breathtaking island of Racha Noi near Phuket lies what locals call 'Plastic Island': one of the most plastic-polluted beaches in all of Thailand.
We rallied a 120-large crew of passionate ocean lovers to pick up the plastic waste and bring the beach back to its former glory. Even passing tourists joined in! In total, we cleared and delivered all the waste to a recycling factory in Bangkok, which cleanly converted most of it into plastic flakes that could be spun into recycled yarns – going into the MBRC 100% recycled gear worn by our passionate supporters around the world, fueling more funds to end ocean plastics for good.



Cleanup Coral Island
Thailand
Take a trip to Phuket's neighbour, Coral Island, and you'll likely be greeted with pristine white-sand beaches, crystal clear water, snorkelling and whole lot of lounging in the sun. But walk just around the corner from the popular tourist beaches, and it's a completely different story: once-white sands now covered in plastic waste for miles.
With that, we organised a crew of 50+ supporters in February 2020 for a truly rewarding cleanup day – clearing 120 bags of waste in total, and delivering it to our partner recycling facility in Bangkok so it could be reused sustainably.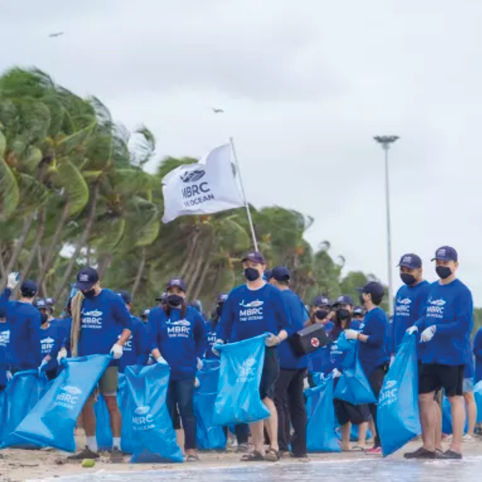 World Cleanup Day 2020
As a proud sponsor of World Cleanup Day for two years running, with the help of our passionate supporters we were able to register 300 volunteers to pick up almost 1250 pieces of plastic rubbish from beaches and waterways around the world, logging it all on the Litterati app along the way and ultimately, doing our bit to end the plastic soup in one of the most challenging years to date.
2020 was the year that many operations ground to a halt. Fortunately, World Cleanup Day carried on.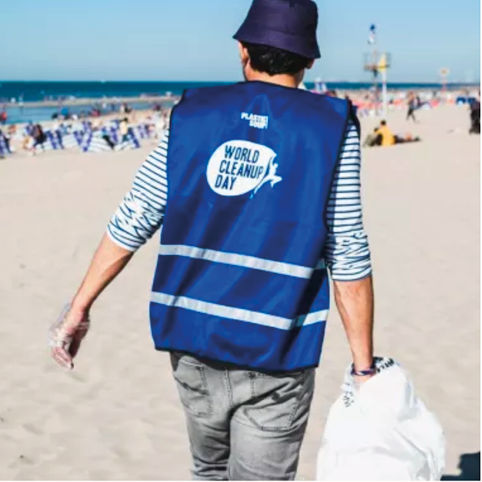 World Cleanup Day 2019
Our first ever supporter drive for World Cleanup Day was hailed a great success in the fight against ocean plastics.